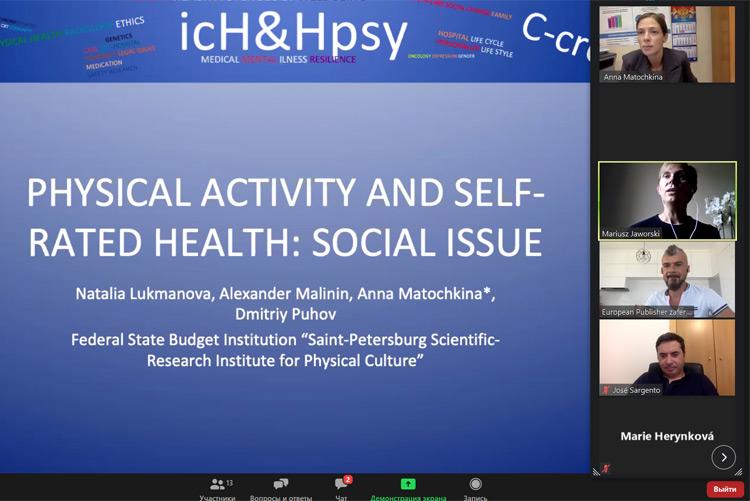 29-30 сентября 2020 г. в дистанционном формате прошла пятая международная конференция «Здоровье и психология здоровья» / 5th ICH&HPSY International Conference on Health and Health Psychology.

Сотрудники СПбНИИФК: Н.Б. Лукманова, А.В. Малинин, А.И. Маточкина и Д.Н. Пухов подготовили доклад на тему: Physical Activity and Self-Rated Health: Social Issue / Физическая активность и самооценка здоровья: социальный аспект, который был посвящен связи физической активности и самооценки здоровья школьников 11, 13 и 15-летнего возраста.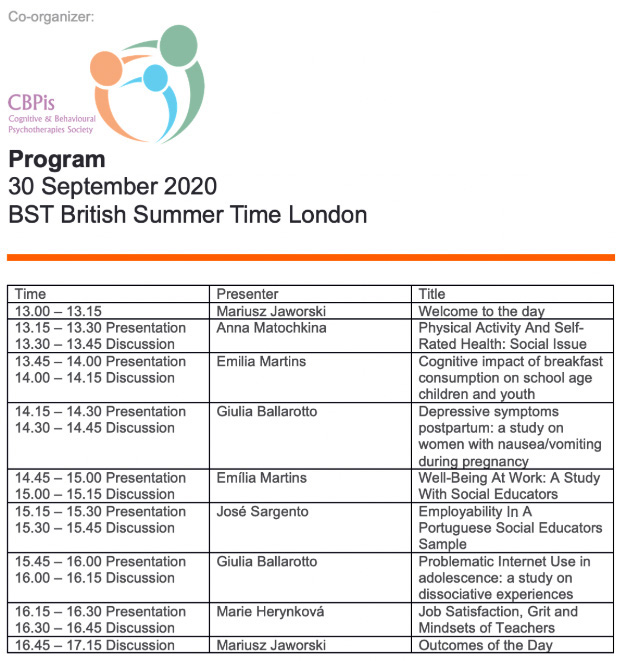 Данные, приведенные в докладе, были получены в ходе исследовательского цикла 2017/2018 гг. международной программы Health Behaviour in School-aged Children / Поведение детей школьного возраста в отношении здоровья. Доклад представила А.И. Маточкина.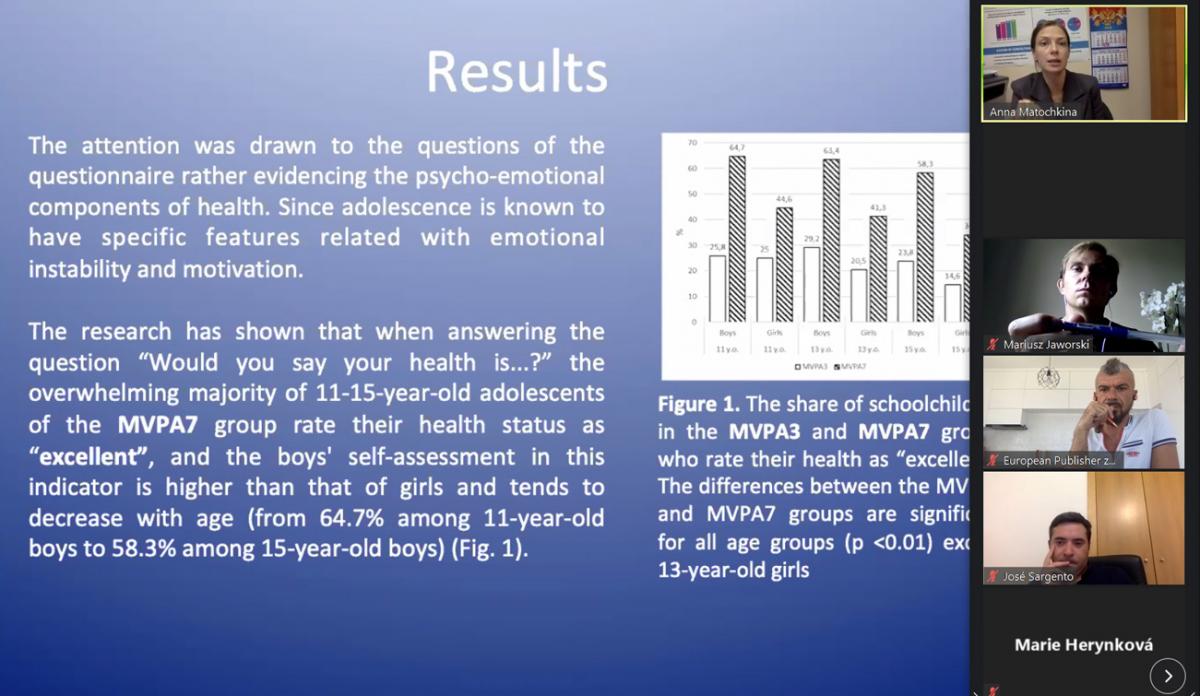 Статья, подготовленная на основе доклада, будет опубликована в журнале European Proceedings Health.
Russian