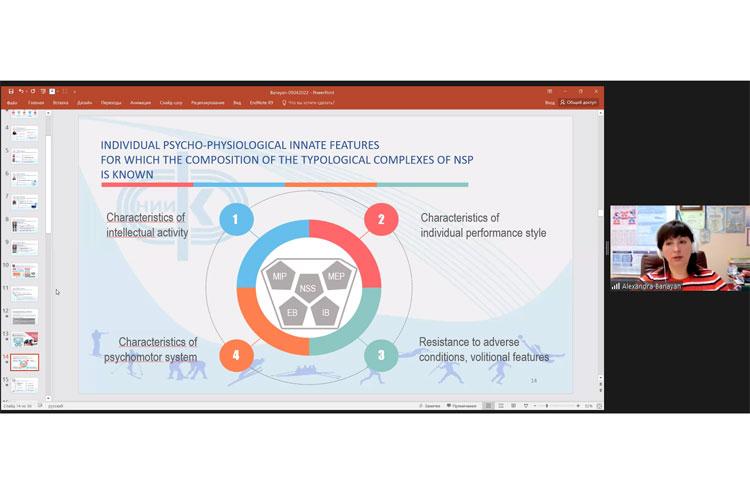 6 апреля состоялась II Международная Научная Конференция «Sport and healthy lifestyle culture in the XXI century» Sport Life XXI - 2022.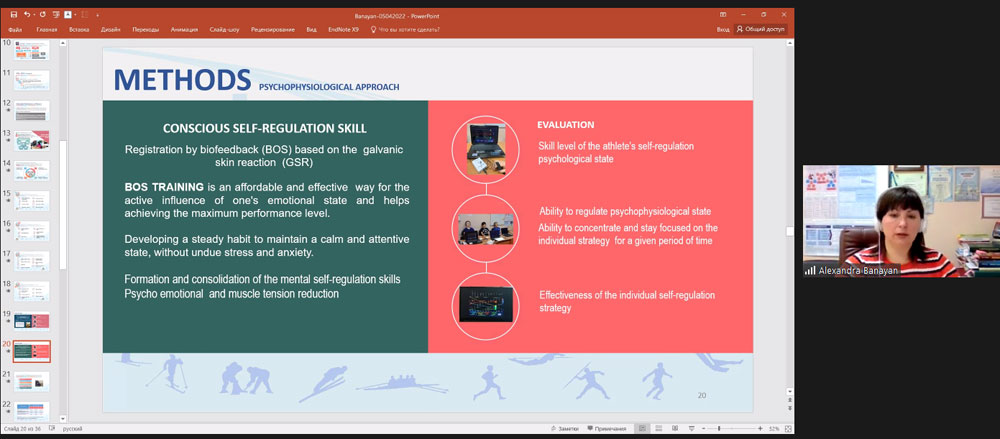 Александра Анатольевна Банаян, канд. психол. наук, заведующая Лабораторией психологии и психофизиологии спорта ФГБУ СПбНИИФК выступила ключевым спикером c докладом «Excellence in sport performance. Russian psychophysiological approach».
Доклад был посвящен научному наследию ФГБУ СПбНИИФК в области спортивной психологии и психофизиологии, его развитию и результатам научно-исследовательской и практической деятельности в сфере спорта, аналогов которым за рубежом в настоящее время нет.
Доклад вызвал большой интерес у участников и слушателей конференции и способствовал активному обсуждению отечественных разработок.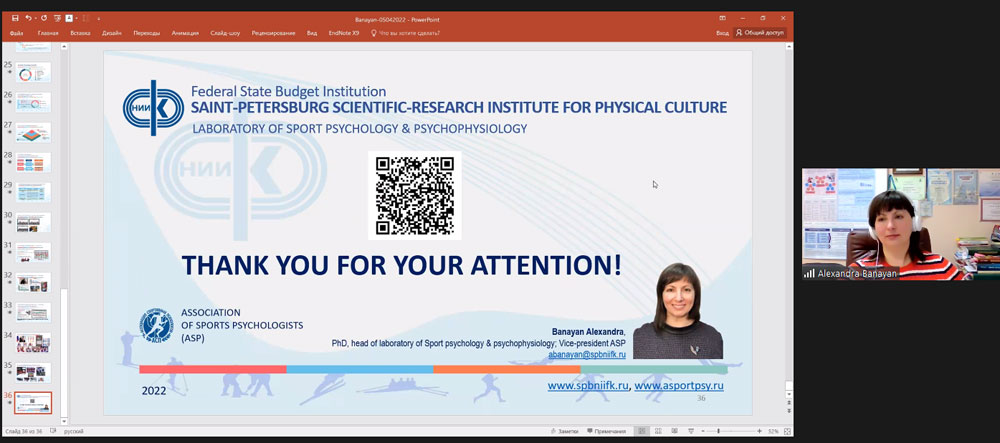 Russian